2023 Regional Business Forum Registration
March 28-29, 2023 - Telkwa, BC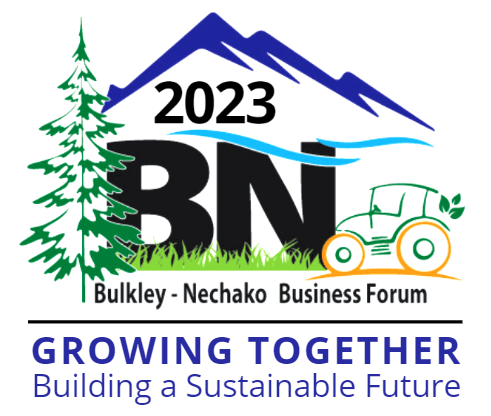 Early Bird Pricing - Until January 31, 2023
Two-Day Conference Registration with Gala Dinner: $150
One Day Registration - March 28: $50
One Day Registration - March 29: $50
Gala Dinner Ticket: $70
Regular Pricing
Two-Day Conference Registration with Gala Dinner: $175
One Day Registration - March 28: $60
One Day Registration - March 29: $60
Gala Dinner Ticket: $75
If you are a Speaker or Sponsor, please register through the link here. Speaker/Sponsor Registration


Our forum is going green, and you can too.
Bring your travel mug or cup to use during the forum
and be entered to win a special door prize.

Want to register in person? Visit the Village of Telkwa Municipal Office at 1415 Hankin Ave, Telkwa BC.
If you have questions about registration, please email economic.development@rdbn.bc.ca.