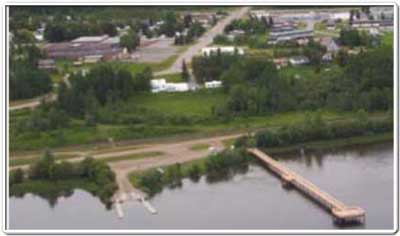 The Village of Fraser Lake was incorporated in 1966 and is nestled in the heart of some of British Columbia's most beautiful scenery. Fraser Lake is located on Highway 16.
Fraser Lake Sawmill (owned and operated by West Fraser Timber Company Ltd.) has evolved into one of the world's most modern sawmills.
The Endako Mine is a primary source molybdenum mine and is operated as a joint venture with Thompson Creek holding a 75% interest and Sojitz Corporation, a Japanese company, holding a 25% interest. In March 2012, the Company completed its mill expansion project, replacing the existing mill constructed in the 1960's with the construction of a new mill.
The Endako Mine and Fraser Lake Sawmill are the largest employers in Fraser Lake.

Regional District of Bulkley-Nechako Appointed Representative
RDBN Electoral Area

Local First Nations

Stellat'en First Nation
Nadleh Whut'en First Nation