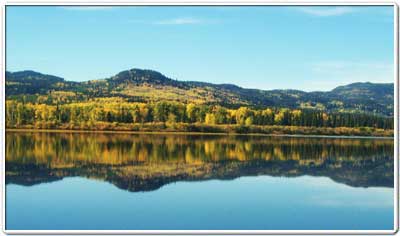 Electoral Area B (Burns Lake Rural) is the rural area surrounding the Village of Burns Lake. The unincorporated communities within the area are Decker Lake, Donalds Landing, Palling, Rose Lake, Sheraton, and Tintagel.
The area offers residents and visitors an abundance of recreational activities. World class mountain biking trails, olympic quality cross country ski trails, and 4828 km of shore line on some of the most beautiful lakes in the world to name a few.
The RDBN Board of Directors has recently formed the RDBN Agricultural Committee in order to work on Agriculture opportunities throughout the region. Agriculture is one of the key sectors in a sustainable economy and provides food security for our region.
The Regional Districts of Bulkley-Nechako, Kitimat-Stikine and Skeena-Queen Charlotte, along with their member Municipalities, formed the Northwest Resource Benefits Alliance and are working towards negotiations with the Province on a Revenue Share Agreement that would mitigate impacts to our local tax base from new resource projects in Northwest B.C. Stay tuned for updates in 2016!
Mineral exploration as well as advancement in the bio-energy sector has assisted the economy in Area B in providing a sustainable future.

Local Services Provided by the RDBN in Electoral Area B (Burns Lake Rural)
Building Inspection
Liquid/Solid Waste Disposal
Building Numbering
Museum
Development Services
Rural Fire Protection
Economic Development
Rural Government Services
Electoral Area Planning
Weed Control
Emergency Preparedness and Services
Burns Lake Arena
Grants-in-Aid
Baker Airport
Lakes District Emergency Services
Street Lighting- Gerow Island and Decker Lake
Library
Television Rebroadcasting
9-1-1
General Government Services
Feasibility Studies
Planning and Zoning
Electoral Area B (Burns Lake Rural)

Regional District of Bulkley Nechako

Area (square kilometers)

3632

37 3rd Ave / PO Box 820
Burns Lake, BC V0J1E0
Phone: 250-692-3195
Toll Free: 1-800-320-3339
Fax: 250-692-3305
www.rdbn.bc.ca

Census Population StatsCan 2016

1938

Total Private Dwellings 2016

896
Local Municipalities

Local First Nations

Wet'suwet'en First Nation
Ts'il Kaz Koh (Burns Lake Band)
Lake Babine Nation
Electoral Area B (Burns Lake Rural) Boundaries

Western Boundary (Hwy 16):

Almost 3.8 km east of Topley
Just west of Montgomery Road

Eastern Boundary (Hwy 16):

Near the top of Priestly Hill
At the junction of the Tercer Forest Service Road

Southern Boundary (Hwy 35):

Near the top of Hopper's Hill
About 1 km south of Gilgan Road
About 1 km north of Bald Hill Road