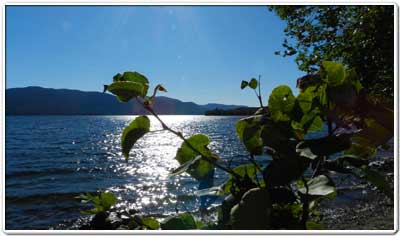 Electoral Area D (Fraser Lake Rural) is the rural area surrounding the Village of Fraser Lake. The unincorporated communities within the area are Endako and Fort Fraser.
The area boasts of 170 lakes within a 100 km radius and is the temporary home to over 1000 Trumpeter Swans during the spring.
Electoral Area D has two major employers, Fraser Lake Saw Mill and Endako Molybdenum Mines. From its humble beginnings in the early 1900's, Fraser Lake Sawmill (owned and operated by West Fraser Timber Company Ltd.) has evolved into one of the world's most modern sawmills. Endako Molybdenum Mines was at one time the second largest Molybdenum Mine in the world. Endako Mine and Fraser Lake Sawmill employ the majority of Fraser Lake and Area residents.

Regional District of Bulkley-Nechako
Elected Representative

Director Mark Parker

Phone: (250) 699-8419
Email: mark.parker@rdbn.bc.ca

Local Services Provided by the RDBN in Electoral Area D (Fraser Lake Rural)
Building Inspection
Liquid/Solid Waste Disposal
Building Numbering
Fort Fraser Cemetery
Development Services
Rural Fire Protection
Economic Development
Rural Government Services
Electoral Area Planning
Weed Control
Emergency Preparedness and Services
Fort Fraser Community Hall
Grants-in-Aid
Pump and Haul Sewer Disposal
General Government Services
Television Rebroadcasting
Environmental Services
Fraser Lake Library Grant
Fort Fraser Sewer System
Street Lighting – Fort Fraser and Endako
9-1-1
Fort Fraser Water
Feasibility Studies
Extrication
Planning and Zoning
Electoral Area D (Fraser Lake Rural)

Regional District of Bulkley Nechako

Area (square kilometers)

4,403

37 3rd Ave / PO Box 820
Burns Lake, BC V0J1E0
Phone: 250-692-3195
Toll Free: 1-800-320-3339
Fax: 250-692-3305
www.rdbn.bc.ca

Census Population StatsCan 2016

1472

Total Private Dwellings 2016

854
Local Municipalities

Local First Nations

Stellat'en First Nation
Nadleh Whut'en
Electoral Area D (Fraser Lake Rural) Boundaries

Western Boundary (Hwy 16):

About 3.2 km east of Butler Road
About 9 km west of Coray Subdivision

Western Boundary (Francois Lake Road):

About 250 metres east of Ruby Road
Does not include Birch Bay Resort

Eastern Boundary (Hwy 16):

About 6 km east of Willowvale Road
About 3.8 km west of Bearhead Road

Eastern Boundary (Fawcett Road):

At Nechako Pit Road junction
Runs north along Nechako Pit Road

Eastern Boundary (Telegraph Rd):

About 2 km southeast of Horn Road
About 3.5 km northwest of Kluskus Forest Service Road

Eastern Boundary (Kenny Dam Road):

About 200 metres west of Brophy Road