Building Inspection
COVID-19 Information and Update: The RDBN will continue to provide Building Inspection services for unoccupied buildings. The Building inspection process for occupied buildings should be discussed with a Building Inspector. Please call the RDBN at 1-800-320-3339 or 250-692-3195 if you have any questions.
The Regional District regulates the construction, alteration, repair or demolition of buildings and structures for the health, safety and protection of persons. The Regional District has adopted Building Bylaw No. 1634, 2012 which provides for the regulation of building and requires a permit prior to building within the building regulation service area.
The Regional District operates the Building Regulation service in all of the electoral areas within the Regional District. The Regional District also provides building inspection service for the Village of Burns Lake, Village of Fraser Lake, the Village of Granisle and the District of Fort St. James.
Yellow areas on map below show the Building Inspection Area. Please contact a Building Inspector if you are unsure if you are in a building inspection area.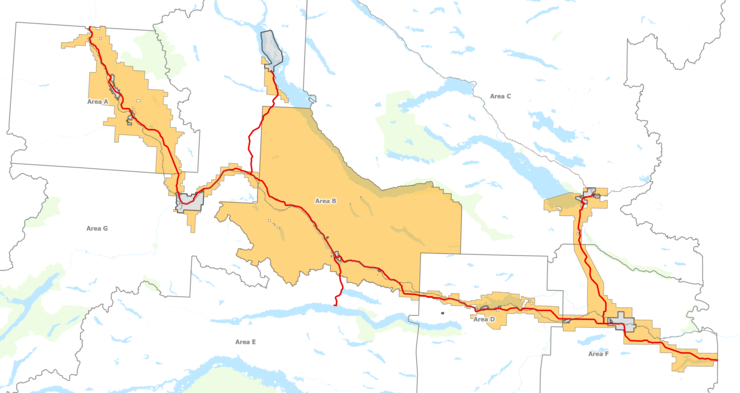 Anyone constructing, altering, repairing, moving or demolishing a building within the defined building regulation service area may be required to first obtain a permit from the Building Inspectors. Building permits may be required for:
New construction
Demolition
Renovations
Wood heating installations
Installing a manufactured home
Decks