Winter Preparedness
Keep an eye on your roof for excessive snow load
Safe Wood-Burning Practices
Is your wood stove winterized?
Keep all flammable household items, drapes, furniture, newspapers, and books, far from the wood burning appliance.
Start fires only with newspaper and dry kindling. Never start a fire with gasoline, kerosene, charcoal starter, or a propane torch.
Logs made from wax and sawdust are only for open hearth fireplaces.
Keep the doors of your wood-burning appliance closed unless loading or stoking the live fire. Harmful chemicals, like carbon monoxide, can be released into your home.
Regularly remove ashes from your wood-burning appliance into a metal container with a cover. Store the container of ashes outdoors on a cement or brick slab (not on a wood deck or near wood).
Keep a fire extinguisher on hand at all times.
Have you had your chimney cleaned recently?
Most chimney fires happen for one simple reason, improper usage and care of wood-burning appliances like fireplaces and woodstoves.
Should your chimney catch fire?
Within a fire protection area:

Call the fire department;
Get everyone out of the house;
Do not go inside your home until the fire department tells you it's safe to do so;
Do not use your fireplace or woodstove until you've had a professional inspect the chimney.

Outside a fire protection area:

Get everyone out of the house;
Do not go inside your home until the fire is out and it is safe to do so;
Do not use your fireplace or woodstove until you've had a professional inspect the chimney.
Have you tested your generator?
Refer to your generator's manual for helpful Web sites.
Winter Driving Tips
It's that time of year again – you may experience black ice, heavy snow, rain and sleet on roadways. Here are some handy tips to keep in mind:
Know the road conditions for information call 1-800-550-4997 or go to DriveBC.ca;
Keep a filled sandbag in your trunk for added traction while driving on slippery roads;
Have a cell phone in the car;
Keep a shovel, emergency blanket, flares, and some water and non-perishable snacks in your vehicle;
Make sure your windshield wipers are in good condition and your windshield washer reservoir is full;
Keep your gas tank full;
Make sure your rear-window defroster works;
Clean snow and ice off your car-entirely;
Drive more SLOWLY than usual during winter conditions - even if it is sunny, you may not notice occasional patches of ice;
Pull over where safe to use your cell phone or mobile device;
If you have any questions or wish to report an incident or conditions, you can contact one of the maintenance contractors for Ministry of Transportation and Infrastructure as follows:

Western boundary of the Regional District to Wakefield Road: Billabong Road Bridge Maintenance 250-847-8737
Wakefield Road to Priestly Hill: Lakes District Maintenance 250-692-7766
Priestly Hill to the eastern boundary of the Regional District: Yellowhead Road and Bridge: 250-561-9300

If you see a motor vehicle accident, and have a cell phone, (pull over) and call 9-1-1.
If you notice a downed power line, contact BC Hydro 24/7 at 1-888-769-3766.
Emergency inquiries can be directed to the Regional District of Bulkley-Nechako Protective Services Manager at (250) 692-3195 or 1-800-320-3339 or email inquiries@rdbn.bc.ca
For more information go to Thinking Driver.
---
The Danger Dozen Essential Questions
Emergency Preparedness Week is an annual event that takes place each year during the first full week of May. This national event brings focus to all members of the public, families, workplaces, and schools. It is the perfect time to ask yourself The Danger Dozen Essential Questions:
Does your workplace, home or school have an evacuation plan?
How often is this plan practiced?
Do you have emergency supplies for at least one week?
Do you have basic first aid supplies in your home and vehicle?
Have you made a list of all family members' medical conditions, prescriptions or special needs that are kept in your home, vehicle, workplace or school?
Have you made a list of names, Social Insurance Numbers, Insurance Policies and vehicle registrations numbers?
Have you made 'shelter in place' arrangements for your children in the event of an emergency?
Have potential hazards in your home, school or workplace been identified?
Have you created an emergency communications plan?
Have you established a meeting place post emergency?
Are you aware of the various types of emergencies, hazards or disasters that may arise in your geographic area?
Does your neighbourhood have an 'Emergency Preparedness Plan"?
Resources to Assist You in Preparing Your Family
Are you prepared?
Emergencies and disasters can strike at any time, and can leave you without basic services such as water, gas, electricity or a working telephone. You might have to evacuate your home or neighborhood, or you may be confined to your home for safety. Roads may be closed or important supplies unavailable.
Ensure your family is prepared to care for yourselves for a minimum of one week.
Develop a Family Emergency Plan
The Why and How of Developing a Family Emergency Plan?
Don't be caught off-guard. Know the hazards in your area and take the time to assemble your family emergency kit. Discuss exits from your home and the area, meeting places to reunite with family, arrangements for picking up children from school or daycare, and contact persons close-by and out-of-town.
Here are some websites for further information:
Prepare an Emergency Survival Kit
Pack everything in one bag or backpack in an easy-to-reach location. Ensure everyone in the household knows where it is. Be sure to include:
Battery powered flashlight, radio and batteries;
First-aid kit, candles and matches;
Important papers (identification), car keys and cash;
Non-perishable food (1 week supply per person) and a manual can opener;
Bottled water (1/2 to 1 gallon per person per day);
Clothing and blankets or a sleeping bag (aluminum foil blankets take up less space);
Toilet paper and other personal items;
Copy of your Emergency Plan and contact information;
Any special needs your family might have (infant formula, diapers, medication, etc.
Here are some websites for further information:
Get Prepared Canada
Emergency Management BC
Build a Grab'n'Go Bag
What is a Grab'n'Go Bag?
In the event of an emergency, your personal comfort and wellbeing is essential. Compiling a Grab'n'Go Bag will bring some peace of mind and assist you in your personal preparedness. It may be helpful to have a family discussion about establishing a home evacuation and reunification plan. It is recommended that you have one week worth of supplies. Go to Emergency Management BC for further information.
Have a family or workplace discussion about how YOU can play your part in being prepared when an emergency occurs.
A suggested Grab'n'Go Bag would contain:
Battery operated flashlight/radio;
Personal medication;
Basic first aid kit;
Personal items (glasses, etc.);
Book/game;
Family photos;
Personal papers (insurance papers, ID);
Walking shoes;
Change of clothing;
Water bottle;
Snack (tea/coffee);
Non-perishable food;
Manual can opener;
Light weight emergency blankets;
Whistle and map;
Toiletries (toothbrush etc.).
(Something to think about: Leave your walking shoes under your bed with a flashlight in one shoe.
Emergency Child Care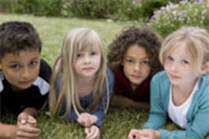 CARING FOR CHILDREN during and after an emergency: Children of all ages may exhibit a range of emotions - fear, behavioural regression, and emotional withdrawal. School and childcare givers can find information about this important topic at Canadian Disaster Child Care. Emergency Social Services may provide a psychologist at an Emergency Reception Centre; more information can be obtained at the address listed under Emergency Preparedness Links of Interest section. (please create a link to this contact)
Emergency Planning For Your Pet
Of course you love your pet(s)! Advance Planning is essential - it could save your pet's life and make yours much easier during an emergency. Here are some things you can do to assist in protecting your pet(s):
Acquire a pet carrier (portable carrier) or crate for each house pet and familiarize the pet with the portable kennel;
Be sure your pet's vaccinations and records are up to date;
Have a leash and properly fitting collar;
Determine where in your home the best location to place your pets during an emergency;
The Site should be away from windows and in a utility area, bathroom, kitchen or easily cleaned area;
Acquire an ample supply of *dry pet food;
Acquire plenty of newspaper, kitty litter, plastic bags, cleanser and disinfectants to properly handle pet wastes;
Have non spill water and food bowls;
Have a week's supply of any medications that your pet requires;
Have photographs of your pet(s) to aid in the identification of your pet(s), should it stray during an emergency;
A blanket or towels should be a part of your Pet Emergency Kit.
If You Plan to Leave Your House and Leave Your Pet(s) Behind, Remember:
Birds must eat daily to survive. Use special food and water dispensers if you must leave them behind;
Never leave a cat with a dog, even if the two are normally friendly;
Provide access to high places, such as counter tops, in case flooding occurs;
Difficult or dangerous animals should be left in special crates or cages to reduce the possibility of them getting loose.
*Storing dry pet food in a plastic container in your freezer will extend the shelf life.
Neighbourhood Planning
When disaster strikes, it may take emergency responders some time to arrive. The Neighbourhood Emergency Preparedness Program is designed to help individuals and neighbours be self-sufficient for an extended period of time. It is natural for neighbours to come together and to help one another during times of crisis.
Meet With Neighbours:
Discuss how emergency planning will benefit individuals and the neighbourhood;
Talk about the possibility of sharing large items such as BBQ's, shelters and generators;
Consider joint meeting places;
Make plans to assist the elderly and those with mobility issues in your neighbourhood;
Find out who is available to gather children together and keep them safe until parents can get to them.
Tips
When it comes to emergency preparedness and emergency management, we all have a role to play.
Working together encourages everyone to get involved.
Individuals should take steps ahead of time to prepare themselves and their families for emergencies.
You should be prepared to take care of yourself and your family for a minimum of one week during an emergency.
You should also understand the basic principles of first aid and safety.
Here are some websites to look at:
Emergency inquiries can be directed to the Regional District of Bulkley-Nechako Protective Services Manager at (250) 692-3195 or 1-800-320-3339 or email inquiries@rdbn.bc.ca
GET PREPARED - KNOW THE RISKS, MAKE A PLAN AND PRACTICE!!
IT CAN SAVE YOUR LIFE AND THE LIVES OF YOUR LOVED ONES
---
Hazard Planning
Flood Facts
Introduction
There are a number of things you and your family can do to ensure you are safe outdoors during the flood season. Water courses may become dangerous as water levels rise; high water flows can cause bank erosion and instability. Use caution when working or recreating on or near bodies of water.
Pre-planning
Be knowledgeable of building set backs from watercourses
Know how to shut off your main power system(s)
Be aware of how to unplug all appliances, big or small
Have bags packed in case you need to leave on short notice
There will likely be series of warnings to the public regarding floods:
The Regional District of Bulkley-Nechako will be working with other agencies to monitor the situation;
Public information will be provided when a threat is perceived but not imminent;
Public information will be provided when a threat is imminent and immediate measures to maximize life safety will be taken;
A Flood Evacuation Alert for residents to be prepared to evacuate; or
A Flood Evacuation Order is a mandatory order for residents to evacuate under the authority of a Local State of Emergency;
For more specific information on evacuation stages and powers of local authorities in emergencies or disasters, please read the article Evacuation Information and Procedures.
Websites for further information:
Flood Risk General
Flood Proofing Your Home
How to Disinfect Drinking Water
Disaster Financial Assistance Program
Harm Prevention measures you may take include:
Residents and business owners in low-lying areas which have experienced flooding in the past are strongly encouraged to take steps to flood-proof structures, including moving any indoor/outdoor items to higher ground;
Relocate hazardous materials, such as cleaners and pesticides, to higher ground to prevent water contamination.
Be prepared to unplug and disconnect any electrical items;
Gather important papers in water-tight containers and keep a record of valuables in a safe place.
Make arrangements for pets and livestock to be moved to safe locations.
In the event of a flood, it is important to know what to do, where to seek information and what to take with you or leave behind.
Websites for further information:
Wildfire
FireSmart Hazard Ratings
The Office of the Fire Commissioner has compiled a Fire Hazard Mapping System for BC.
| | | |
| --- | --- | --- |
| Red | = | Extreme |
| Orange | = | High |
| Yellow | = | Moderate |
| Green | = | Low |
| Pale Green | = | not yet rated |
Go to BC Wildfire.ca between April and October to find the current rating for your area.
Safety Tips during Wildfire Season
During the warm weather months, everyone should be extra-cautious and mindful when enjoying outdoor summer activities.
If you are planning on hiking, camping or participating in other activities in the back country, be sure to check the latest information on any travel restrictions and fire bans. Know the fire danger rating before heading out.
Make sure your campfire is completely extinguished and the embers are cold before leaving your campsite. Also ensure that cigarette butts are put out properly in an ashtray and not tossed away carelessly.
If you spot a wildfire, report it as soon as possible by calling 1-800-663-5555 or *5555 on your mobile phone.
If you live in or near a forested area, make sure your home is protected by removing debris from the roof and maintaining a safety zone around your house clear of flammable debris, shrubs or trees. Move other flammable materials like wood piles or propane tanks well away from your home.
Learn How to Protect Your Property
There are many simple and inexpensive harm reduction measures you can take. Prevention and knowledge are the best protection for your family and home.The FireSmartWildland/Interface Planner, available through the links below, is an interactive manual providing individuals with the necessary tools to plan and mitigate the risk of fire in interface areas.
Websites for further information: