PARTIAL EVACUATION ALERT RESCINDED - Nadina Lake Wildfire
September 11, 2018 at 1030 hours
The Evacuation Alert issued on August 30, 2018 at 1300 by the Regional District of Bulkley Nechako for the area: from the Glacier FSR to the Parrott FSR and Mount Colley Rd is rescinded in its entirety.
An Evacuation Alert and Evacuation Order for the Nadina Lake Wildfire, as shown on the attached map, remains in place at this time.
For more information contact: Regional District of Bulkley-Nechako at 1-800-320-3339 Monday to Friday from 0830 – 1630.
See Map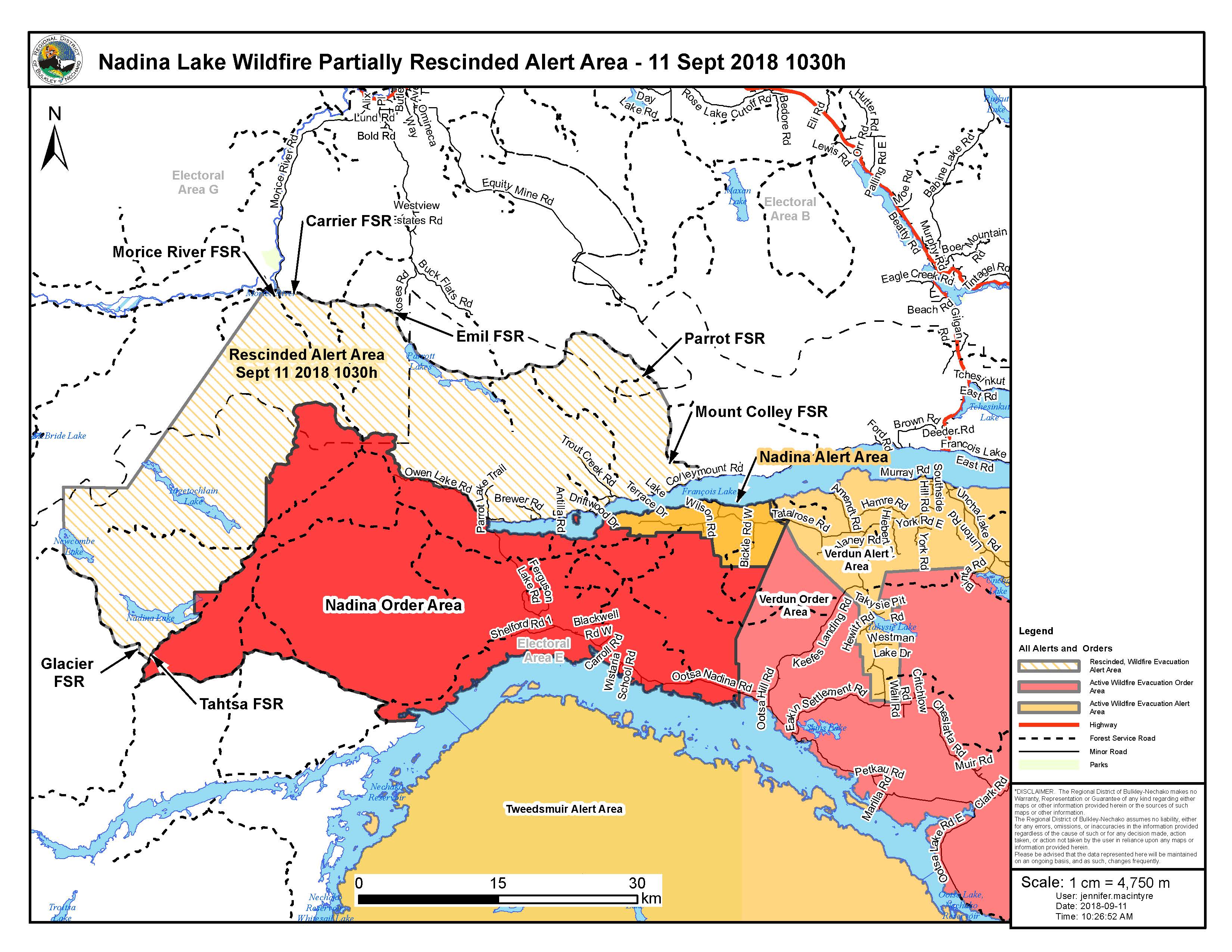 {/mooblock}
Bill Miller
Chair
Regional District of Bulkley-Nechako