---
RDBN Startup Business Contest Winner Announced
Burns Lake, BC – Tuesday, September 26, 2017 – For immediate release
The Regional District of Bulkley-Nechako (RDBN) is pleased to announce the winner of the 2017 RDBN Startup Business Contest – Amelia Mattson and Ryan Coltura of Pitter Patter Boutique located in Smithers.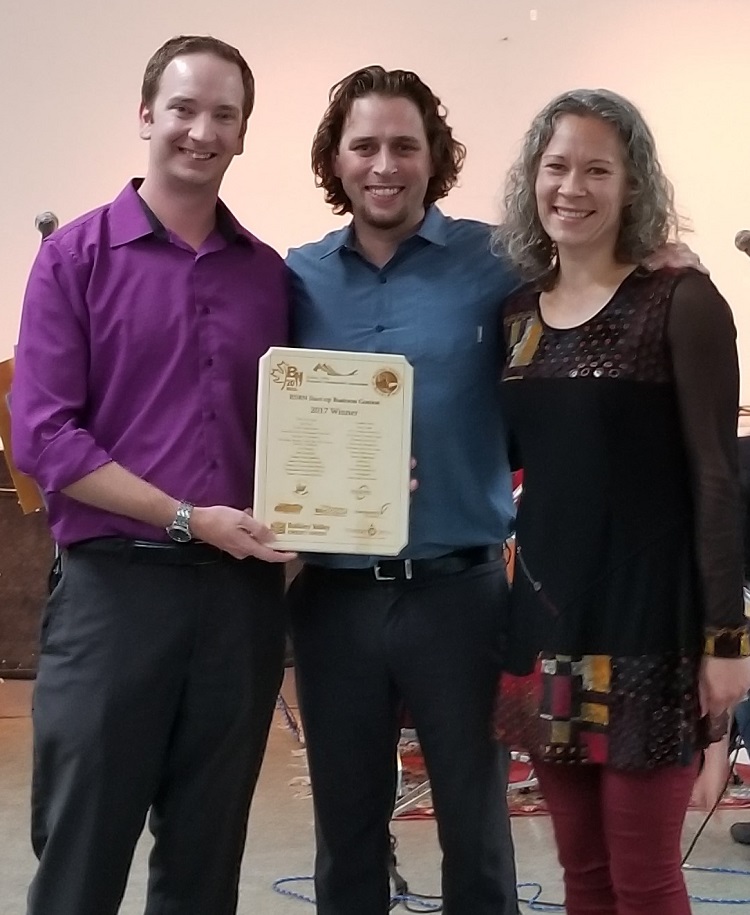 Entrants provided a business plan introducing their new business or business idea. The entries were judged on the strength of their business planning. The other four finalists included:
Happy Jacks Restaurant and Pub, Jordan and Sherri Porth (Houston)
Honeysuckle Farm, Leanne Miranda (Burns Lake)
Just Boer'd N Dreamin, Donna Davidson (Houston)
Vet to Pet Mobile, Kim Hunter (Telkwa)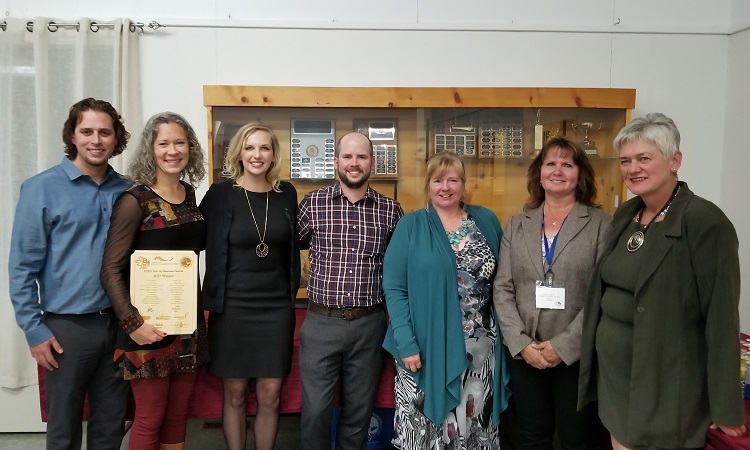 The finalists presented a three minute business plan pitch at the Regional Business Forum held in Burns Lake on September 19th. The audience was able to participate by rating the presentations, making up 10% of the scoring formula to determine the 2017 Startup Business Grand Prize Winner.
The five finalists each received a prize package with donated services and supplies. The winner's package was valued at over $15,000 in service and supplies, including $8,750 in cash. The RDBN wishes to thank the Bulkley Valley Economic Development Association along with many businesses and organizations that have made this contest possible through their generous sponsorship. A full list of sponsors is available at www.rdbn.bc.ca/startupbusinesscontest.
"We are so grateful to have had the opportunity to participate in the 2017 RDBN Startup Business Contest and Regional Business Forum. It's great to see how much support there is in our region for small business startups and would like to express our thanks to all of the event organizers and sponsors. It's been a lot of work getting Pitter Patter Boutique up and running so to be recognized for that is incredibly rewarding. We are already seeing the spinoff benefits of participating in this contest and are excited about how that will enhance our ability to provide "adorable and affordable children's clothing" throughout Northern BC." Amelia Mattson and Ryan Coltura, Pitter Patter Boutique
"This contest has been well supported by the local and regional businesses and organizations who in turn support new business in the region. It would not be possible to host this contest without their generosity. Congratulations to all the finalists. I was so impressed with the value these new businesses bring to our region. Congratulations to Amelia and Ryan who won the final vote for their well written business plan and engaging presentation!" Bill Miller, Chair, RDBN
Contacts:
Bill Miller
Chair
250-696-3211
bill.miller@rdbn.bc.ca
Corrine Swenson Manager of Regional Economic Development
250-692-3195
corrine.swenson@rdbn.bc.ca