The Regional District Board is made up of 15 elected and appointed directors. The seven rural directors are elected by the public while the eight municipal directors are appointed by their respective council to sit on the board. Each director appoints an alternate director to provide voting representation at all Standing Committee and Board meetings when that Director is absent/unable to attend.
The Regional District Board elects a Chairperson and Vice Chairperson from among its members in November of each year. For the year 2021/2022, Director Thiessen was elected as Chairperson, with Director Parker as the Vice-Chairperson.
Board of Directors 2018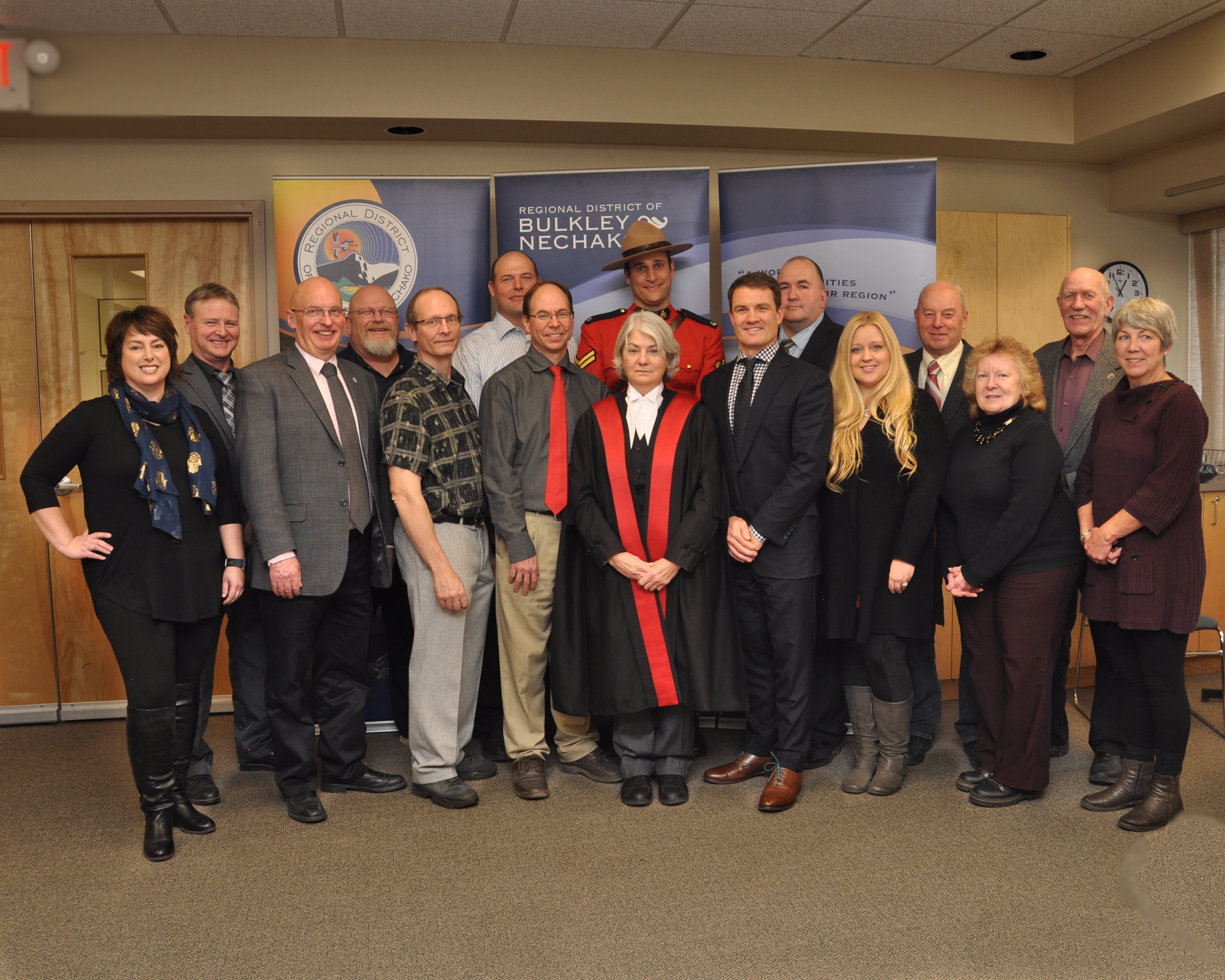 Top Row L/R: Dolores Funk, Mark Parker, Gerry Thiessen, Brad Layton, Michael Riis-Chritianson., Clint Lambert, Mark Fisher, Judge Doulis, RCMP Corporal Willcocks, Taylor Bachrach, Shane Brienen, Sarrah Storey, Tom Greenaway, Linda McGuire, Jerry Petersen and Beverley Playfair. Missing from the Photo: Rob Newell.