Click the banner below for information on how to register for alerts!
911 Services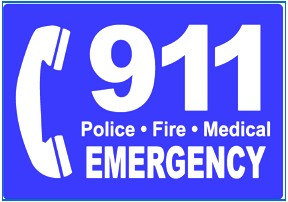 911 is a public service that provides immediate emergency access to police, fire, and ambulance services with one phone number. In October 2011, the Regional District of Bulkley-Nechako implemented the 911 service. The Regional District of Bulkley Nechako provides the infrastructure needed to provide these services to First Nation Communities, municipalities, and rural residents within the Regional District of Bulkley-Nechako boundary.

911 Public Education
If you are interested in a 911 presentation at your school or community event, please contact the Regional District of Bulkley-Nechako at 250-692-3195 or protective.services@rdbn.bc.ca.
911 Tips

Don't Hang Up
If you dial 911 accidentally, stay on the line and tell the 911 dispatcher. If you hang up they do not know if you are okay and will have to call you back or send emergency personnel to help. DO NOT program 911 into your phone as it leads to more accidental phone calls.

Post Your Address Clearly
Have your address easily visible on your house and at the end of your driveway to ensure dispatched first responders can easily identify your residence.

Help Others Know About 911
Teach children how to use 911 properly and remind them it is for emergencies only. Always keep your cordless phones fully charged, in the same location, and have the address posted clearly so they are able to read it in the event of an emergency.

Know Your Location
Cellular phones do NOT display exact locations. If you do not know your exact location, it is beneficial to know what area or community you are in or near, the address of the buildings near you, the cross streets, or any other information that will assist emergency personnel in finding you. (e.g landmarks, highways exits).