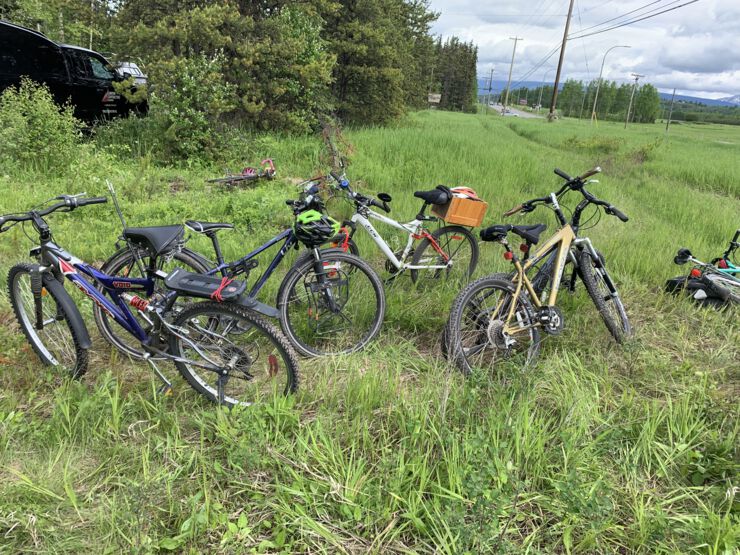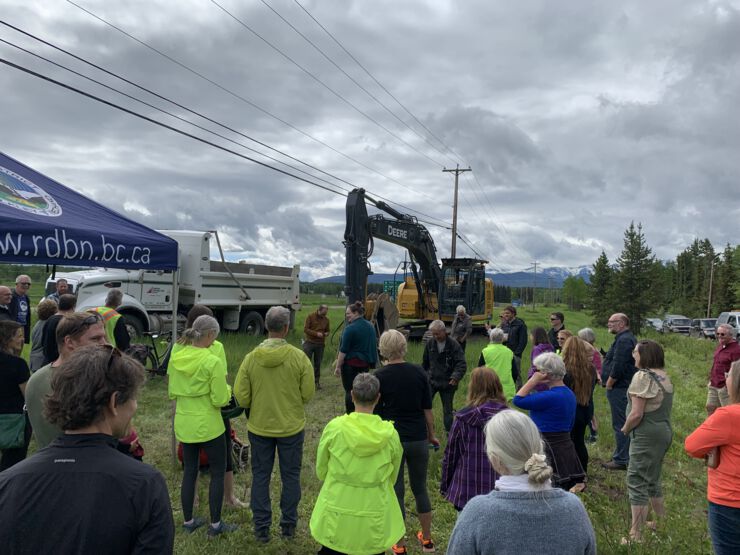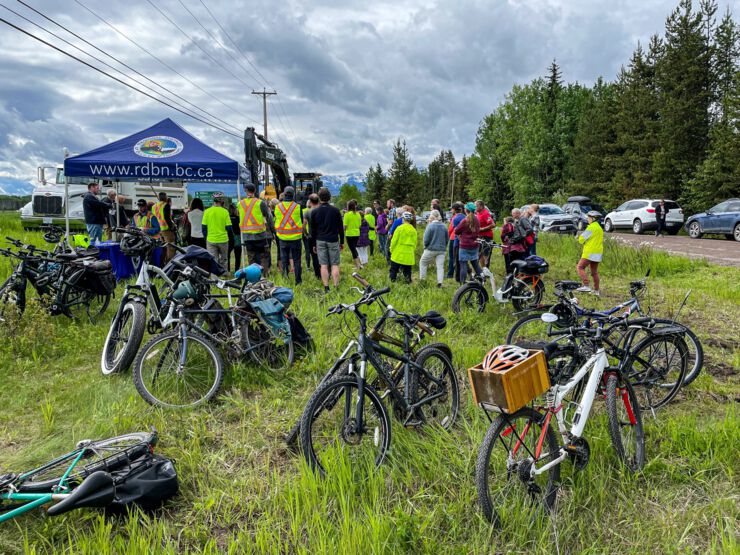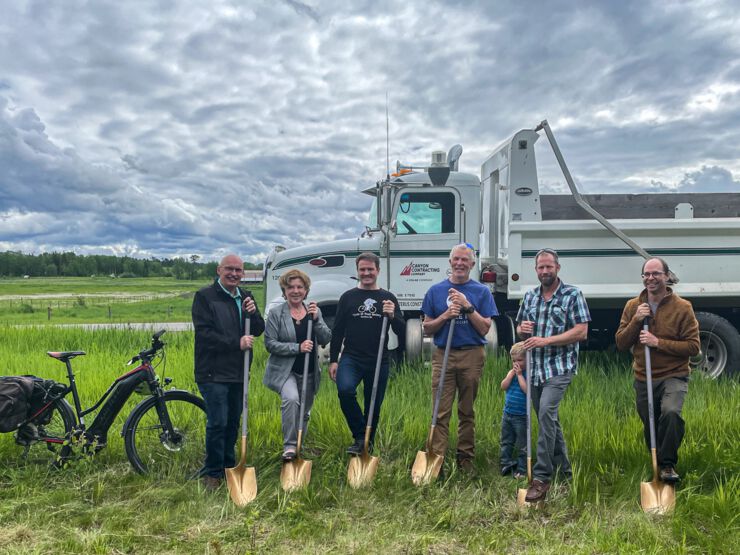 Grand Opening June 10, 2023 at 11:00 am

at the Cycle 16 Kiosk Site

(adjacent to the former Par 3 Golf course)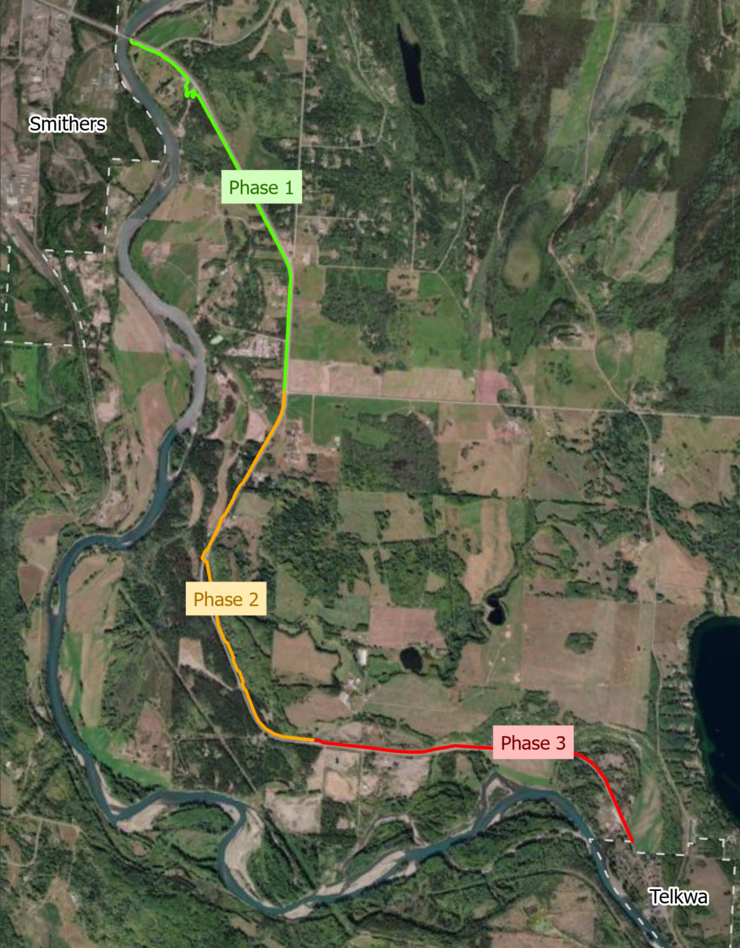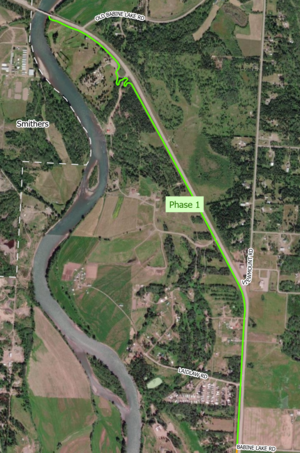 The Cycle 16 Trail Society and the Regional District of Bulkley-Nechako are working together on the development of a non-motorized trail which will link the Town of Smithers and the Village of Telkwa. It will run along Highway 16 in the Right-Of-Way. Covering approximately 11 km, it is to be shared by users of all types, benefiting locals and tourists alike. The trail will be open to all non-motorized users, including cyclists, rollerbladers, walkers & runners. Current plans are for a paved 3-meter-wide trail with a yellow center line. The construction of the Cycle 16 trail has been divided into 3 phases. The trail is expected to open to the public in spring of 2023.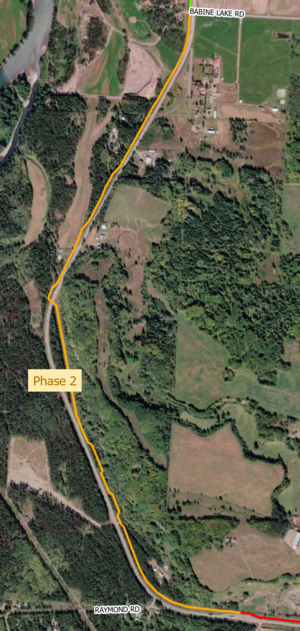 Phase 1: Smithers Bridge to Babine Lake Road, 3.7 kilometers. It is in the Detailed Design phase.
Phase 2: Babine Lake Road to the highway rest area between Donaldson Road and Raymond Road, 3.6 kilometres. This will involve a crossing of Highway 16. It is in the Concept Design phase.
Phase 3: Highway rest area to Telkwa, 3.2 kilometers. The final phase, it is in the Concept Design phase.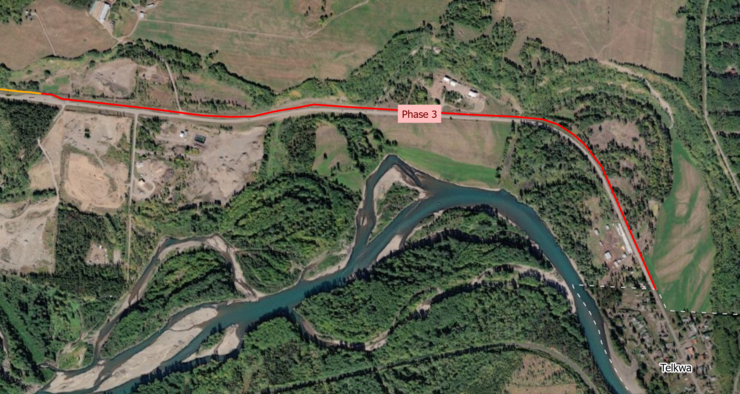 Further information can be found here:
or by visiting the Cycle 16 Trail Society web page at:
Cycle 16 Trail Society | Bulkley Valley Cycling Trail Society – Smithers to Telkwa
If you have questions, comments, or concerns about this project, please contact the Regional District Planning Department at planning@rdbn.bc.ca , or call 250-692-3195.