Thank you to all the 2023 Start-Up Business Contest Judges and Participants!
The event was a great success, with all contestants presenting spectacular businesses that got the whole forum excited. Congratulations to The Palisades Cafe in Houston for being selected as the grand prize winner!
A huge thank you to all our contestants:
Arcade Party Rentals
Crossroads Cannabis
Freespace Solutions
The Klassen Cabin
Mixer's Bar and Lounge
The Palisades Cafe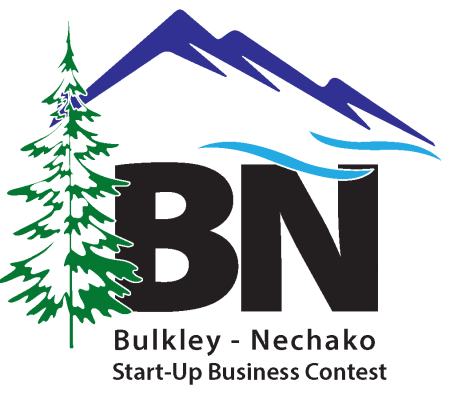 A HUGE THANK YOU TO OUR SPONSORS!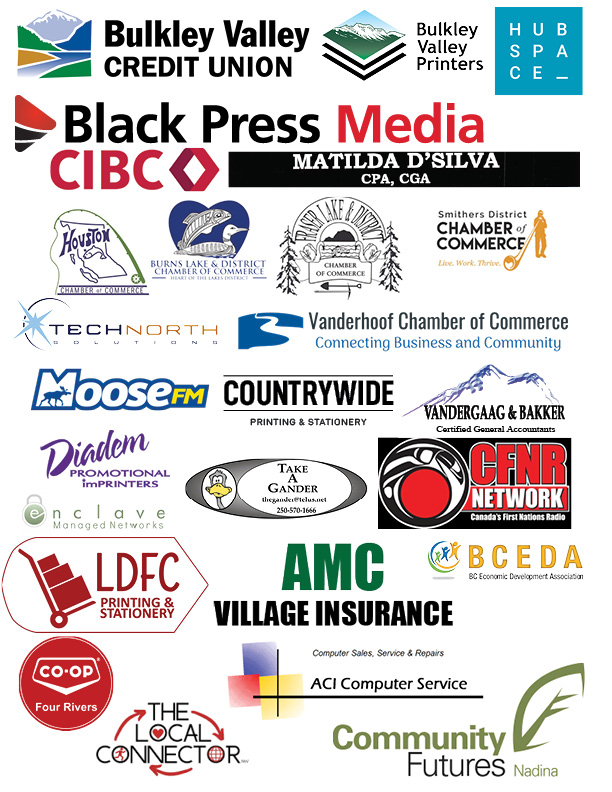 Eligibility
Entrants must be age 19 or older at time of entry.

Proposed business must be ready to begin start-up process within 6 months of contest closing.

Existing small businesses must have been in business no longer than two years from contest opening.

Existing businesses that began prior to January 2020 must have plans to diversify within 6 months of contest closing.
Businesses must be located in one of the following communities:
Smithers, Telkwa, and Electoral Area A (Smithers/Telkwa Rural)
Houston, Granisle, and Elecotoral Area G (Houston/Granisle Rural)
Burns Lake, Electoral Area B (Burns Lake Rural) and Electoral Area E (Francois/Ootsa Lake Rural)
Fraser Lake and Electoral Area D (Fraser Lake Rural)
Vanderhoof and Electoral Area F (Vanderhoof Rural)
Fort St James and Electoral Area C (Fort St. James Rural)
Following the entry deadline the selection panel will review all entries and the top five finalists will be selected. The finalists will be notified and they will advance to Stages 2 and 3 of the contest. Finalists will provide additional materials to the selection panel, deliver a concept pitch, and be interviewed by the selection committee at the Business Forum. The finalists will attend the Gala Dinner for the announcement of the Start-up Business Contest winner.
Questions about the contest or the application process? Please email us at economic.development@rdbn.bc.ca